Waste Oil Disposal Stockport
For all your waste oil disposal needs, look no further than locally-based but nationally recognised Pure Clean Waste Solutions.
Based in Bredbury, Stockport, PCWS are an EA licensed waste management company, capable of fulfilling your oil disposal requirements.
And, we ensure we form firm partnerships with all our local Stockport customers, so we can carry out your legal obligation to dispose of waste oil correctly, with minimum disruption to your business.
We are highly experienced in carrying out the disposal and collection of waste oil with all kinds of Stockport customers from car dealerships and body shops to engineering companies, so rest assured you will be in safe hands.
And, we ensure that our pricing is competitive as our expansion across the UK has come from high quality waste disposal services at sensible prices.
No waste oil collection work is too big or small for PCWS, so call today with your waste oil requirements on 0161 430 1111 or use our online contact form.
We will provide a bespoke deal based exactly on your Stockport waste oil requirements. Naturally, there is no obligation to you with any quote that you receive.
Get Cash for Waste Oil Disposal!
PCWS operate a recycling reward scheme that offers cash for certain types of waste oil.
Check our waste oil recycling calculator to see how much you could get.
How We Dispose Of Your Waste Oil
We have a fleet of ADR approved drivers and vehicles who will visit your Stockport business and collect and dispose of your waste oil safely and without disruption to you.
You will receive all the necessary paperwork such as consignment notes to show your complete compliance with Environmental Agency guidelines.
Why Choose PCWS For Your Stockport Waste Oil?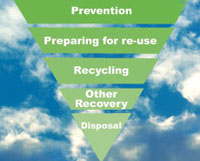 We are a leading national waste management company but being based in Stockport we place high value on providing our excellent services to local businesses.
We are fully licensed and have 20 years experience in the collection and disposal of waste oil, with industrial and commercial companies such as motor car factories, along with local authorities.
We specialise in best practice environmental solutions that fully meet the needs of all our customers with regards to quality, service and performance when advising on or collecting and disposing of waste oil.
Along with collecting your waste oil, we offer a full waste management service, including:
site audits
waste analysis and designation
packaging and labelling
transport management
materials for reuse and recycling
paper trail and record keeping – consignment and duty of care notes
attendance, advice and engagement with EA visits.
Call PCWS 0161 430 1111 today to see how we help Stockport companies with their waste oil management.