Waste Oil Collection Warrington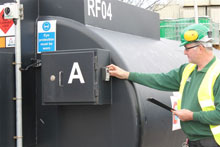 If you are producing waste oil at your business in Warrington, then consider waste oil collection by PCWS.
We genuinely strive to give all our Warrington customers the highest quality services without excessive costs to your company.
And, as well as our cost-effectiveness, we always form mutually beneficial partnerships with all our customers, so we are always there to offer any support or guidance you need on your waste removal compliance.
Use our Online Waste Oil Collection Calculator to find out how much your waste oil may be worth.
PCWS are a north west company with a UK-wide reputation, and have many years experience of every type of customer producing waste oil, including garages, dealerships, bodyshops, car dealerships, motor factories and engineering companies.
This means we will create a structured deal based exactly on your waste oil requirements in Warrington, which will keep you compliant with environmental guidelines, such as consignment and duty of care notes, with minimum disruption to your business.
Call PCWS now on 0161 430 5390 to find out how we can help with your waste oil collection and disposal in Warrington.
Our Waste Oil Removal Services Warrington
Our fleet of ADR approved vehicles and drivers are expert and experienced, and can  remove your waste oil with minimum hassle to you.
And, your Warrington business  will be provided  with the essential consignment and duty of care notes demonstrating your complete compliance with EA legislation.
This shows you have fulfilled all legal responsibilities for the safe removal of your waste by a fully licensed,  waste management company.
We  can also offer your Warrington company a more extensive hazardous waste management service, including:-
environmental health checks
site waste audits
analysis of your hazardous waste and characterisation
packaging/containers and labelling
transport management
identification of materials for reuse and recycling
full paperwork trail and record keeping of consignment notes and duty of care notes
attendance and involvement during any Environment Agency visits.
Why Pick PCWS For Waste Oil Disposal Warrington?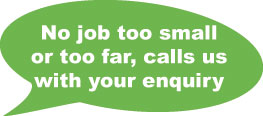 We offer quality, effective waste oil collection services at surprisingly low prices.
And, we make the effort to fully understand your needs to offer the right service for you.
We take our moral and legal responsibilities to the environment as seriously as our commitment to meeting our customers' needs, and our waste disposal site is fully licensed.
Call us today on 0161 430 5390 for an informal chat about your waste oil collection needs in Warrington – we provide free, no obligations quotes after assessing your requirements.
Why Waste Oil Needs Correct Collection and Disposal
If waste oil is not properly disposed of correctly or recycled, it may cause major problems in the environment:  only a tiny amount of oil can have a catastrophic effect on water supply.