Waste Oil Collection Preston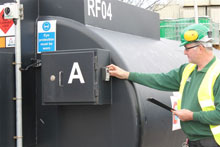 PCWS provide a licensed premier waste oil collection service in Preston.
We ensure high quality collection and disposal of your waste oil, keeping you compliant without any excessive costs or hassle.
With many years waste management experience, PCWS are a north west company with a UK-wide reputation for the excellence of their waste oil collection and disposal services.
We have dealt with every type of customer producing waste oil, such as garages, dealerships, bodyshops, car dealerships, motor factories and engineering companies, so rest assured your Preston company will be in safe and experienced hands.
And, every step of showing your complete compliance with environmental guidelines, such as consignment and duty of care notes, will be taken care of by us..
Use our Online Waste Oil Collection Calculator to find out how much your waste oil may be worth.
Call PCWS today on 0161 430 5390 for information on how we can help with your waste oil collection and disposal in Preston.
Our Waste Oil Removal Services Preston
We have a fleet of ADR approved vehicles and drivers, who can remove your waste oil with a minimum fuss however it is stored.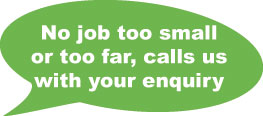 And, they will provide you with consignment and duty of care notes demonstrating your complete compliance with EA legislation.
This proves your fulfilment of legal responsibilities for the safe removal of your waste by a fully licensed, professional waste management company.
We  can also provide your Preston firm with a full hazardous waste management service, including:-
environmental health checks
site waste audits
analysis of your hazardous waste and characterisation
packaging/containers and labelling
transport management
identification of materials for reuse and recycling
full paperwork trail and record keeping of consignment notes and duty of care notes
attendance and involvement during any Environment Agency visits.
Why Pick PCWS For Waste Oil Disposal Preston?
We offer high quality services that are effective and won't disrupt your business, backed up by competitive pricing.
We make the effort to understand your business needs in Preston before proposing a structured deal that will work effectively for you.
At PCWS, we take the moral and legal responsibilities of our role very seriously, and that is reflected in the conduct of all our employees.
Why Waste Oil Needs Correct Collection and Disposal
If waste oil is not disposed of correctly or recycled, it could cause major problems in the environment:  only a tiny amount of oil can have a catastrophic effect on water supply.
Call 0161 430 5390 for an informal chat about your waste oil collection needs in Preston.