Waste Oil Collection Derby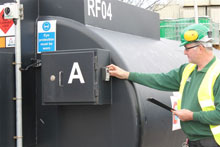 It is your legal obligation to ensure the correct collection and disposal of your waste oil in Derby.
But this need not be a burden or great expense to your business.
Pure Clean Water Solutions will take all the hassle out of your compliance, along with offering a competitive oil collection service combined with superior customer service.
Use our Online Waste Oil Collection Calculator to find out how much your waste oil may be worth.
Because this oil is designated as special waste, it can only be recovered and removed with reference to the consignment system, regulated by the EA.
All our waste oil management solutions for Derby businesses are based exactly on your bespoke requirements, so contact us for a friendly chat on 0161 430 5390, and we will be able to advise you with a free, no obligation quotation, or simply fill in our online form here.
We already deal with many waste oil collection accounts for a variety of customers, including motor car dealerships, body shops.
You may also be able to get cash from us for your waste!
Find out if you have waste materials which qualify for our recycle reward, and we can help with you becoming compliant with and registered by the Environment Agency.
Simple Waste Oil Compliance in Derby with PCWS
We do the work for you: our ADR approved vehicles and drivers come to your site, and our trained and experienced waste management team collect and dispose of your waste oil, whether it is barrelled or in waste oil storage tanks.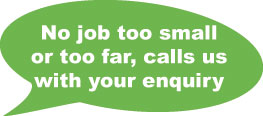 You will be provided with the correct consignment and EA paperwork showing your compliance with the correct procedures.
We are a fully licensed hazardous waste management company operating in Derby, who take our commitment to customers as seriously as our commitment to protecting the environment.
And, we let you get on with running your business by assessing your waste oil collection needs and smoothly, without any inconvenience or disruption to you, manage its proper disposal.
We also offer all businesses in Derby a full hazardous waste management service, including:-
Environmental Health Checks
Site Waste Audits
Hazardous Waste Analysis and Characterisation
Packaging/Containers and Labelling
Transport Management
Materials Reuse and Recycling
Paperwork trail and Record Keeping – including Consignment Notes and Duty of Care Notes
Attendance and involvement during Environment Agency visits.
Why Choose PCWS For Derby Waste Oil Disposal?
We are a leading fully licensed waste management UK company both expert and experienced in collecting and disposing of waste oils.
Our motto is the highest quality service at the most competitive prices.
We provide a courteous customer service that is based on fully understanding your needs and making sure we meet them with minimum fuss and disruption to you.
Call now on 0161 430 5390 for a friendly chat on how we can help with your waste oil collection in Derby.