Waste Oil Collection Chesterfield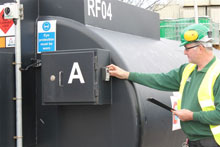 All companies producing waste oil in Chesterfield are duty-bound to dispose of it in line with environmental legislation.
But that doesn't mean that all companies should suffer inconvenience or exorbitant costs in doing so.
Pure Clean Waste Solutions take all the hassle out of securing your compliance without  any unnecessary cost.
We are a professional licensed waste oil collection company operating in the Chesterfield who have built their reputation on being affordable but high quality.
Our ADR approved vehicles and drivers simply come to your premises and collect then dispose of your waste oil, and you get all the necessary consignment notes showing your compliance with EA guidelines.
We don't publish prices on this site because one size doesn't fit all; we structure a bespoke package based exactly on your requirements, and aim to form lasting and effective partnerships with all our waste disposal customers in Chesterfield, as we have with numerous other clients including motor car dealerships and body shops.
For more information or to get a free, no obligations quote call us today on 0161 430 5390 or fill in our our online form here
It may also be possible for you to receive cash for your waste – check whether your waste materials qualify in our recycling reward scheme.
More Waste Management Services Chesterfield
We not only specialise in oil collection and removal in Chesterfield but can also provide you with a full hazardous waste management service.
As with our waste oil collection, this will involve assessing your needs then providing a solution which is non-disruptive but gives you complete compliance with waste consignment notes and EA guidelines.
This service includes:-
environmental health checks
site waste audits
analysis of your hazardous waste and characterisation
packaging/containers and labelling
transport management
identification of materials for reuse and recycling
full paperwork trail and record keeping of consignment notes and duty of care notes
attendance and involvement during any Environment Agency visits.
Why Choose PCWS?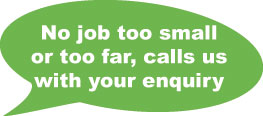 We one of the UK's  leading fully licensed waste management company  operating in the Chesterfield area, both expert and experienced in collecting and disposing of waste oils.
We aim to provide the highest quality waste collection services at the most competitive prices.
We also pride ourselves on friendly yet effective customer service which aims to form lasting and mutually beneficial partnerships with all our customers.
Call now on 0161 430 5390 for an informal chat about how we can help with your waste oil collection in Chesterfield.