Waste Oil Collection Chester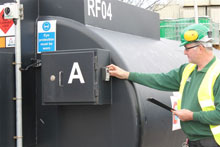 All companies in Chester producing waste oil must ensure its collection by licensed waste disposal companies.
But at PCWS, we believe in taking the pain and strain out of you honouring this commitment.
That's why we offer the highest quality waste oil collection services at the lowest prices, and why we make sure we fully understand your needs so your waste oil will be collected and disposed of without any disruption to your business.
Use our Online Waste Oil Collection Calculator to find out how much your waste oil may be worth.
For more information about high quality waste oil collection in Chester at low prices, or for a free, no obligations quote call today on 0161 430 5390 or fill in our our online form.
You may also get cash for your Chester waste if your waste materials qualify through our cashback  recycling reward scheme.
Our Waste Oil Management Services Chester
After we assess your waste oil collection needs, we will offer you a competitively priced, structured deal.
This will involve collection of your waste oil by ADR approved vehicles and drivers, expert at removing waste oil, whether in waste oil containers or barrelled.
There will be no disruption to the running of your business and all essential paperwork such as consignment and duty of care notes will be provided for you, and we are also happy to be present for any visits by the EA.
We are happy also to offer a full hazardous waste management service in Chester, which includes:-
environmental health checks
site waste audits
analysis of your hazardous waste and characterisation
packaging/containers and labelling
transport management
identification of materials for reuse and recycling
full paperwork trail and record keeping of consignment notes and duty of care notes
attendance and involvement during any Environment Agency visits.
Why Choose PCWS in Chester?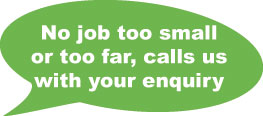 We are a north west company who have grown into being one of the leading UK providers of licensed, professional waste oil removal, based on our commitment to high quality at low prices, and a friendly yet effective customer services, which places a premium of forming lasting, helpful partnerships with all our customers.
We have experience dealing with the demands of customers in Chester requiring waste oil collection be they motor car dealerships, body shops or engineering companies.
Call now on  0161 430 5390 and take the first step to unbeatable waste oil management services from PCWS.