Waste Oil Filters Collection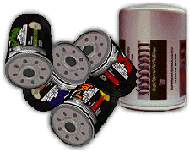 PCWS offer a nationwide waste oil filters collection and will supply waste containers for the safe disposal of your waste oil filters from 205 Ltr barrels up to 1000 Ltr IBC's. The waste oil filter collection and processing plant at the PCWS licensed waste facility, separates the constituent parts of the oil filters, allowing for their safe disposal or further reprocessing.
As a licensed waste carrier, PCWS will provide paperwork to ensure the disposal of your waste oil filters complies with all necessary environmental legislation. PCWS are able to accept waste oil filter loads of any size directly into their waste disposal facility in Stockport, Greater Manchester.
If you require waste oil filter collection then call PCWS now for a friendly, no fuss solution to your waste oil filter collection requirements.
PCWS – UK's leading Waste Oil Filter Collection company.