Hazardous Waste Removal Manchester
We are a Manchester-based fully-licensed hazardous waste removal company offering effective removal at competitive prices.
We can offer bespoke waste removal solutions in Manchester to ensure you meet your legal responsibility to treat and dispose of your hazardous waste properly using a professional, licensed company.
Check to see if your waste is covered in our hazardous waste collection services.
You may also be able to get cash for the waste we collect if it qualifies for our recycle reward.
Working with PCWS will ensure your Manchester business remains completely compliant with the latest environmental legislation for the collection and disposal of hazardous waste.
Call 0161 430 1111 to take advantage of high quality hazardous waste removal services at the best prices.
Our Hazardous Waste Removal Services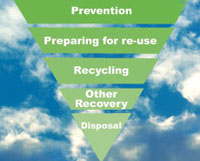 All your Manchester waste will be collected by our fleet of ADR approved vehicles.
Our drivers are experienced and trained in the removal of hazardous waste oil, which is taken to our licensed Greater Manchester site for disposal or recycling.
You will receive all the necessary documentation demonstrating the compliance of your Manchester company with guidelines governing hazardous waste disposal.
Why Choose PCWS For Your Manchester Waste Collection?
We are based in Manchester but are a leading UK hazardous waste management service.
Our growth has come from the quality and efficiency of our waste management services, cost-effective pricing, and taking the time to understand our customer's operations to provide an unobtrusive service for them.
And, all our Manchester customers can rest assured that we take our moral and environmental responsibilities very seriously for the safe collection and disposal of waste products.
We can offer all our Manchester customers a complete hazardous waste management service including:
Environmental Health Checks
 Audits of your site waste
Waste Analysis and Characterisation
Packaging/Containers and Labelling
Other aspects of the management of your hazardous waste will involve:
Transport Management
Materials Reuse and Recycling
Paperwork trail and Record Keeping – including consignment notes and duty of care notes
Attendance and involvement during any Environment Agency visits.
Call now on 0161 430 1111 for more information on how we can help your Manchester firm fulfill your waste removal obligations.