Hazardous Waste Removal Birmingham

Birmingham businesses must have hazardous waste removal carried out by licensed, professional companies to meet with their legal obligations.
But at Pure Clean Water Solutions, we believe that this essential service shouldn't come at too great a cost or be overly disruptive or time-consuming for anybody's business.
That's why we ensure cost-effective, hazardous waste management services in Birmingham, tailored exactly to your waste removal requirements.
And, we take care of all the necessary documentation proving your waste has been collected and disposed of in line with the latest environmental legislation for your peace of mind.
3 Steps to Select the Right Waste Management Company for Your Birmingham Businesses
Step 1
Do we collect your hazardous waste: check our hazardous waste collection services
Step 2
Maybe you qualify for getting cash from us, if your waste meets recycling requirements – check our recycle reward.
Step 3
Call 0161 430 1111 and discuss your requirements and we will furnish you with a free, no obligations quotation
Save Money, Guarantee Compliance today…
We are a leading UK hazardous waste removal company which covers Birmingham and other UK areas.
We pride ourselves on forming productive partnerships with all our Birmingham customers by understanding your organisation waste collection needs.
Our Hazardous Waste Disposal Services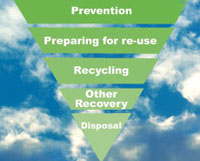 Your Birmingham waste will be collected by one of our fleet of ADR approved vehicles, manned by trained and experienced staff in the removal and safe disposal of hazardous waste.
Our drivers are both trained and experienced in the collection, removal and safe disposal of hazardous waste.
You will receive the relevant documentation to show the full compliance of your Birmingham business with legal guidelines.
Summary of Our Waste Removal Services in Birmingham
Competitive pricing
Full compliance
Helpful: we provide your compliance documentation
Licensed
Bespoke
Morally and environmentally responsible waste management company
You can also take advantage of our full hazardous waste management services, including-
Environmental Health Checks
Audit of site waste
Waste Analysis and Characterisation
Packaging/Containers and Labelling
Transport Management
Materials Reuse and Recycling
Paperwork trail and Record Keeping – including consignment notes and duty of care notes
Attendance and involvement during any Environment Agency visits.
Call now on  0161 430 1111 for a cost-effective solution for your waste disposal.