Hazardous Waste Removal Stockport
Pure Clean Water Solutions are a leading hazardous waste removal company based in Stockport.
We offer high quality collection of hazardous waste to all our Stockport customers at great prices and unbeatable professionalism.
We are fully licensed and accredited, so you will be able to fulfil your legal obligation to safely remove your hazardous waste.
And, we do all the work for you by furnishing you with full documentation demonstrating your compliance with the law.
3 Simple Steps For Stockport Waste Removal
Step 1
Is your hazardous waste covered by our collection service? : check hazardous waste collection services
Step 2
Can you get cash from us for the recycling of your waste?  – check our recycle reward.
Step 3
Call 0161 430 1111 and discuss the waste collection requirements of your Stockport company and arrange a free site visit.
The Low-Cost Route to Compliance
We are a friendly local firm whose determination to form effective partnerships with our customers has led us to expand to other areas of the UK.
We don't forget our roots, however, and take delight in giving a great waste managements service to all our Stockport clients.
Our Stockport Waste Management Services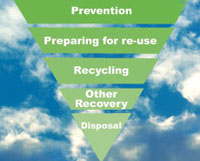 Hazardous waste management is quite rightly one of the most regulated industries, as the threat posed to the environment is huge.
But have peace of mind as your waste will be collected, removed and disposed of to our licensed site in Stockport safely and effectively with no disruption to your business.
Our fleet of ADR approved vehicles are manned by trained staff who collect and remove waste with due regard to rigid collection guidelines.
They will also be able to give you all the documents to demonstrate your full compliance with environmental guidelines governing
Summary of Waste Removal Services Stockport
Well priced
Compliant
Easy to use: we provide your compliance documentation
Licensed
Tailored to your requirements
Morally and environmentally responsible waste management company
We can provide complete hazardous waste management services to your Stockport business too, including-
Environmental Health Checks
Site waste audit
Waste Analysis and Characterisation
Packaging/Containers and Labelling
Transport Management
Materials Reuse and Recycling
Paperwork trail and Record Keeping – including consignment notes and duty of care notes
Attendance and involvement during any Environment Agency visits.
Call now on  0161 430 1111 for ta superior solution for Stockport waste removal, or take advantage of a free site visit